Hello there and welcome!
I'm a 2x certified Salesforce Administrator and an HCL/IBM Collaboration Software consultant based in southern California. I've spoken at The View's Admin conferences and written for The View as well.
I've worked with Notes and Domino since 1996 with Release 4 (and a little R3), and previous to that was a cc:Mail administrator. As an Domino consultant, I've been involved in all aspects of the Domino administration side, from straight-forward administration to domain consolidations, server consolidations, upgrades and migrations. I've dabbled in some "light" development work for my own enjoyment and use, as well as client management, mail file customization and administration hacks. I've also worked with Sametime and Quickr/Quickplace. I've supported Domino on iSeries and Windows OSes, and have worked with Domino on Linux (Red Hat and SUSE).
From April 2008 to October 2012, I worked at Lotus911/GBS as a Lotus Consultant working on projects merging Domino domains, Domino upgrades, domain name changes, best practices implementation, Sametime implementations and work with IBM Connections. I also provided support to clients on their IBM Collaboration Solutions products.
In October 2012, I joined Best Methods to lead projects implementing collaboration and social business solutions for customers. In 2019, after the demise of Best Methods, I have started working on my own and expanding my skillset beyond collaboration to include Salesforce, containers and more cloud tech such as AWS.
In addition to the "pure" Domino work I've done, I have managed a Lotus LMS (an e-learning application written with Websphere and DB2) and LVC (a combo Sametime/Quickplace app) deployment for a large company(>10K users). This was both a great learning experience and a major source of aggravation.
Certifications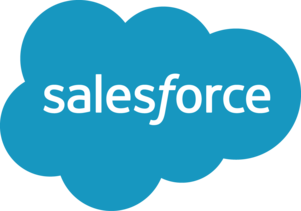 | | | |
| --- | --- | --- |
| | Certified Platform App Builder | 03/12/2020 |
| | Certified Administrator | 08/08/2019 |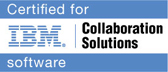 | | | |
| --- | --- | --- |
| IBM Connections 5.0 | IBM Certified System Administrator | 08/30/2017 |
| Lotus Notes and Domino 8.5 | IBM Certified System Administrator | 07/13/2013 |
| Websphere Portal | IBM Certified Associate - Websphere Portal and Portal Products | 02/15/2013 |
| | IBM Certified System Administrator - IBM WebSphere Portal V6.1 | 08/30/2009 |
| Lotus Notes and Domino 8 | IBM Certified System Administrator | 01/20/2009 |
| Lotus Notes and Domino 7 | IBM Certified Advanced System Administrator | 03/24/2006 |
| | IBM Certified System Administrator | 01/30/2006 |
| | IBM Certified Application Developer | 01/30/2006 |
| Lotus Notes and Domino 6 / 6.5 | IBM Certified Advanced System Administrator | 08/18/2003 |
| | IBM Certified Application Developer | 05/05/2003 |
| | IBM Certified System Administrator | 05/05/2003 |
| Lotus Notes and Domino 5 | CLP Domino R5 Principal System Administrator | 02/07/2002 |
| | CLP Domino R5 Application Developer | 01/31/2002 |
| | CLS - Domino R5 Designer Fundamentals | 01/29/2002 |
| | CLP Domino R5 System Administrator | 01/18/2001 |
| | CLS - Maintaining Domino R5 Servers and Users | 01/14/2001 |
Speaking Engagements
PACLUG, June 2012
Two-Minute Drills for Administrators
The View Admin Conferences
Admin2006
Application Maintenance Best Practices
Performance Optimization for Domino on iSeries
Monitoring and Tracking Your Messaging Environment
Admin2005
Getting the Most from LEI
Introduction to DB2 for the Domino Administrator
Performance Optimization for Domino on iSeries
Admin2004
Upgrading Your LEI Server
Statistic & Event Monitoring
Admin2002
Domino Clustering, Pt1, How to Properly Configure a Cluster
Domino Clustering, Pt2, Maintaining Your Cluster
Published Articles
The View Technical Journal
How To Configure a Domino Cluster, Sept/Oct 2002
Maintaining, Monitoring, and Troubleshooting Domino Clusters in Releases 5 and 6, July/August 2003
Monitoring Servers in Domino 6, Plus a Look at Monitoring in Domino 7, January/February 2005
---