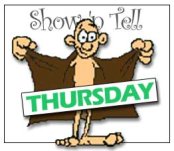 I've been using this agent for a few months to send new users a welcome email that includes links to common tips on using Notes, a link to the Tips database, and a link the email signature creator application. The sent message is "prettified" with HTML, so it looks nice. It's also personalized to the user. There's always room for improvement, specifically, moving the actual message text into a document to make it easier to maintain. Click the image to get a better view of what the resulting email looks like.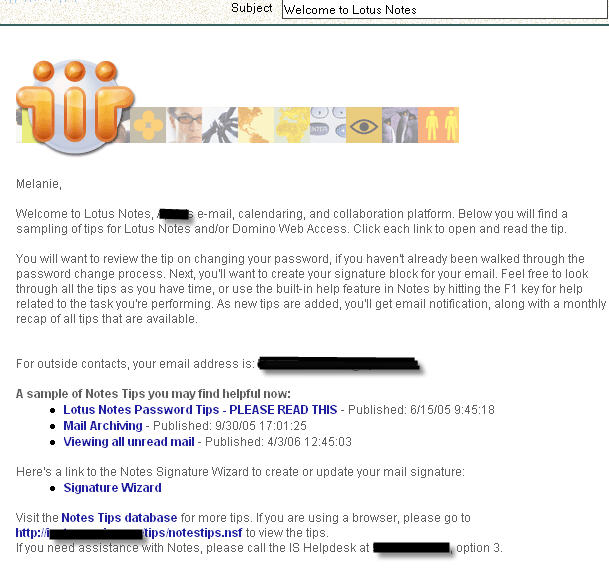 I've attached the LSS file that contains the agent code. You can put it in any database that you have, it does a search of the Directory for users created "today," so it's meant to be scheduled for the evening.
The HTML code is something I found on a website and modified for my use, I'm pretty sure it was BreakingPar, but it may have been SearchDomino.
---
See also